This content originates from KnowBe4.
---
Get the resources you need to help your users defend against cybercrime from anywhere.
In today's hybrid work environment, your users are more susceptible than ever to attacks like phishing and social engineering. Cybercriminals know this and are constantly changing tactics to exploit new vulnerabilities. We've put together these resources so you can keep your users on their toes with security top of mind. Request your kit now to help your users defend against cybercrime whether they are fully remote, back in the office, or a combination of both.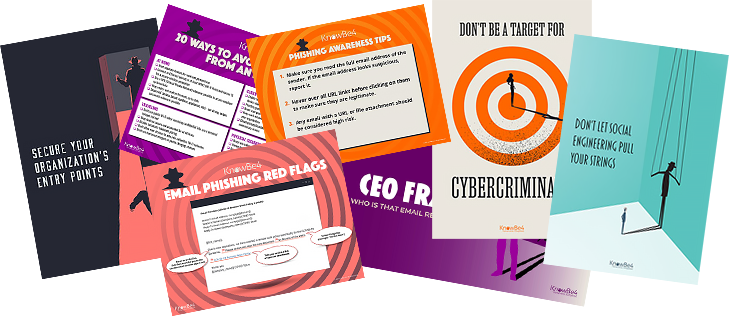 Here is what you'll get:
Access to free resources for you including our most popular on-demand webinar and whitepaper
Resources to help you plan your activities, including your Cybersecurity Awareness Month Guide and Cybersecurity Awareness Weekly Planner
Two free training modules for your users; "Your Role: Internet Security and You" and "2021 Social Engineering Red Flags," both available in multiple languages
Resources to share with your users including Kevin Mitnick cybersecurity demo videos, infographics, tip sheets, awareness posters, and wallpapers
All assets are printable and available digitally, so they can be delivered to your users no matter where they are working from
Get Your Free Cybersecurity Awareness Month Resource Kit Now!
Don't like links that redirect? Copy and paste this into your browser: https://info.knowbe4.com/cybersecurity-awareness-month-resource-kit-partner?partnerid=001a000001rWXIW
---
About InfoSystems
For over 25 years, InfoSystems has provided reliable IT solutions to build and maintain strong and secure systems for both SMB and enterprise organizations. Headquartered in Chattanooga, TN, our trusted team of experts specialize in traditional infrastructure, IT optimization and cybersecurity services, as well as next gen solutions such as hybrid cloud and automation, from partners such as IBM, Red Hat, Dell Technologies, Nutanix, Arctic Wolf and VMware.
About KnowBe4
KnowBe4 is the world's first and largest New-school security awareness training and simulated phishing platform that helps you manage the ongoing problem of social engineering. Customers of all sizes can get the KnowBe4 platform deployed into production twice as fast as our competitors. Our Customer Success team gets you going in no time, without the need for consulting hours.